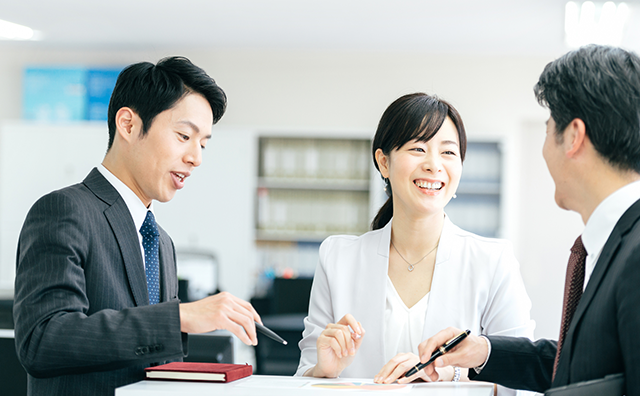 WHO WE ARE
As a trading company specializing in aluminum, Tomisho is making use of the specialized know-how that has been cultivated over the course of about 70 years to develop its business centering on order-made production that plans and manufactures products for each customer. In addition to providing products that already exist, we aim to become the best coordinator of aluminum materials and customers by planning and proposing what customers really want.
BUSINESS FLOW
Capable of one-off operations from materials to processed products to surface treatment.
Material procurement (overseas procurement).

Processing (surface treatment).

Logistics.

Customer.

CONTACT
Please feel free to contact us if you have any new ideas on efficiency and product development using aluminum materials. Tomisho's staff will work together to create the most suitable product for customers.